Jun 062019
The term "Artificial Intelligence" is not new anymore. People have got used to this name as this has brought a huge change in technology as well as brought a change in the day-to-day lives of people. Artificial Intelligence, also termed as AI is spreading widely and being used in almost everything these days. All the industries are opting for AI to make their work easier and advanced, which also saves their time and effort. In almost all sectors of business and human experiences, the role of Artificial Intelligence has made its vital place. Patent Attorney in India also want a much needed change in the system through AI.
There are no industries untouched with Artificial Intelligence and it has made tasks easier and more accurate reducing money, time and effort for the industry and giving precise results. Many industries which some time back used manpower and paper works for their daily tasks have now adopted Artificial Intelligence which is working perfectly for them.
Intellectual Property, as we all know is an industry which contains huge data which is worked on manually with paper works and lengthy procedures. This industry has a wide scope for the implementation of Artificial Intelligence because the processes involve time and effort with delayed and inaccurate results.
Improved accuracy and minimising errors
Intellectual Property deals with tons of data on a day-to-day basis and involves data from all around the globe. Since most of the things are maintained manually, the whole process is excessively prone to error. Say, for example, somebody (a company or an individual) applies for a patent in India and wants to protect it in seven other countries. After the patent is registered, the law firms and IP departments will send the data to all those seven countries where the person or the brand wants to protect its patent. This will take a lot of time due to manual procedures and paper works. Till the time all seven countries approve and register that particular patent, there might be a possibility that somebody else takes it. In that case, the infringement case will not be applied as well.
Such cases are the reasons why Artificial Intelligence sees a huge scope in the field of Intellectual Property. If only one patent takes this much time, just imagine how many patents are applied in the world and how much time will that consume. For such big data, the loss of data is very common due to which a company might have to face big financial loss.
If AI is applied, the system will be automated and manual intervention will decrease leading to increased accuracy and time consumption and hence overall efficiency of the system will definitely see a boost.
Thorough researches will be simplified
It is a very well known fact that filings of IP have grown tremendously in the last few years and since they have been introduced to companies, it has only increased. Lakhs of IP filings are done in India every year and maintaining is a very big deal as of now. The records have been maintained manually since the beginning and they have not seen much updates even in this technologically advanced era. The data is so piled up that finding the relevant information from those becomes extremely difficult since it is mismanaged.
With the help of Artificial Intelligence, all these challenges could be managed efficiently leading to increased accuracy and better time management. AI will help to segregate the useful data from the non-useful ones. Also, fetching data from the oldest of records would be done within seconds which will save time and effort. Redundancy and errors on data will be minimised considerably which will allow employees from the IP offices to concentrate on other productive things rather than wasting time in managing and finding irrelevant data.
Managing data across countries
The most difficult part for the IP offices is to manage the data seamlessly across the countries. It is not necessary that a brand or a company will file a patent only in India, but brands when they become famous, file IP for different countries in the world. For example, Microsoft has filed a patent on its name and no other company in the world can use the name Microsoft for providing same goods and services as Microsoft provides as the brand has to face legal issues and it will be considered as an infringement.
Now, dealing with data across the globe becomes very hectic because of the mismanaged data and human interventions involved. Transferring tons of data from one country to another becomes so much error-prone that automation has a large scope in it. Automating data will not only make them error-free, but it will also become easy to store and fetch huge data from time to time. AI sees a large scope when it comes to managing and fetching data across countries.
Crucial information will be delivered with accuracy
If you are a startup or a brand looking to file a patent for your idea, you would definitely want to know which patent you must go for. Apart from this, you would also have an interest in knowing which patent is most effective for your business and ideas and which patent involves less cost and gives more advantages. These are the things a brand or even a startup wants to know as this might be a very big investment decision for them which can impact their business in both negative and positive ways.
If AI is implemented, since all the data will be managed effectively, the law firms will have a clear insight into how patents are working practically in the real market and scenarios. This will help them to guide brands in a better way to make their investment decisions better and concrete. In this way, brands will be able to take a proper decision regarding their patents and make opportunities for them in the market.
Artificial Intelligence has been introduced to the world long back but has not been implemented still in most of the business areas. When it comes to Intellectual Property, the role of Artificial Intelligence might play a big role in the future. We strongly hope and want that AI will be implemented soon on IP to give fruitful results to the brands and startups.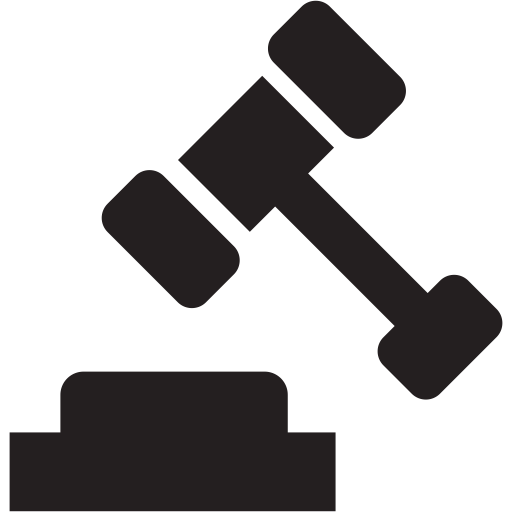 Categories :
Intellectual Property
Tags :
Artificial Intelligence in Intellectual Property
,
Role of Artificial Intelligence in IP