Apr 302019
Intellectual property is something that gives you a special right of ownership on your ideas, designs, innovative works, industrial application and anything and everything that is new to the world. IP filing is a separate process that involves your time, money and efforts and in turn, gives some great perks to your business. In order to successfully file IP, you must hire a competent Patent Attorney In India. A patent attorney will ensure that if your idea has not been patented by somebody else, the fee involved in patenting will not go in vain and you will get full ownership on your innovation.
Why should you protect the IP of an Idea?
No matter whether you are an already established business or a startup which has just started the business. When it comes to protecting the IP of your idea it becomes extremely important to proceed in the right direction. As successfully protecting the IP might boost your business in many ways. The Patent Attorney In India will help and guide you from start till the end of this process. Although there are many advantages of protecting the IP of your idea some are given below:
If your idea is IP protected you can get a huge boost in your business by marketing it.

A patented idea creates a sense of trust among the investors which makes your business popular.

By patenting an idea you position yourself on top of your competitors who are copycats.

When your idea is patented nobody else can copy it. Which makes you look innovative and genuine.
How to make the most of your IP
Since you have thought of patenting your idea, you must very well know how to make the most of it and use to the best of its capabilities to get upper hand in your business. Below are some of the ways by which you can make the most of your IP.
Find out your key IP components
Before anything else, the first thing you must do is to identify your key IP components to go ahead with the patent process. According to Indian patent laws, there are many things that can and can't be patented. If you are able to identify your key components, you will be able to save your time and efforts to a great extent while going ahead with the filing process.
Protecting your ideas
When you know what can and can't be patented, you must proceed with the actual IP filing process. In order to do so, you have two options. If you are ready to take up the hassles involved, you can go ahead and visit the official IP filing website and follow the process. This will eat up your time but save the additional fee. The second option is to hire a competent IP lawyer, pay him their fees and get the process done without any hassles involved. In both cases, your IP filing will be done but with different processes.
Convert into money
The first rule of any business is to make money and please your investors and customers. Anything you do for your business is either to make money or attract investors. Filing an IP for your idea is of no use unless you are unable to monetize it. Marketing your patents is the best way to earn money indirectly and monetizing your ideas. Apart from marketing your own patents, the other way of making money out of it is to sell your patents to others who have liked your idea. It is just like selling your creativity in return for handsome money. If you are innovative when it comes to ideas, you can always come up with something exciting and catchy for your business.
Apart from selling, patents can be given on rents and lease as well for a few years and made money out of it. In case somebody has not done proper research and tries to use your patented idea, you can earn money in the form of royalty from them as well.
Types of Intellectual Property Rights
We all must understand that Intellectual Property is not only about patenting ideas. There is many more to it though people think differently about IP and think that patenting is the only thing that comes under Intellectual Property rights. Patenting is a very generic term and we will discuss its other forms in detail here.
There are mainly 4 types of Intellectual Property rights which are Trade Secrets, Trademarks, Copyrights and Patents. Based on your requirement, you must select the best Intellectual Property right which is best for your business. The cost involved, process and the term for each IP right is different so you must choose wisely. Based on your requirement, you can select either one or multiple rights if you think it is a requirement of your business. An appropriate IP right does not only give your business a boost, it also saves your time, money and effort. Since we have talked much about patenting already, we will be talking about other form of Intellectual Property.
Trade Secrets

First type of Intellectual Property is Trade Secrets. Factually, Trade Secrets comes even before patenting and other rights. This is because when you about an idea, the first thing you want to do is to keep it a secret so that others do not get to know and misuse it. Patenting comes way later when you open your trade secret to selective people and finally decide to patent the idea. Trade secrets usually protects a secret information which only you have invented till now and is still in your mind. For example, the formula for Coke was a trade secret at that time as world had no idea about what Coke was.
The term for Trade secrets is usually indefinite and limited by secrecy. There is no separate registration process for this IP right and if somebody misappropriates your trade secret, you must prove in the court that the misappropriated information qualifies as your trade secret.
Trademarks are something you all must have heard in your day-to-day life but it has a deeper meaning to it that what we heard usually. Trademarks are done by the brands so that their time, money and efforts don't go in vain. If your organisation spends all the resources for a trademark, it must be assured that nobody else is currently using it. Also to secure its future misuse, trademark rights are done.
Trademark is something by which a customer identifies a particular product. The name of the product associated with that particular product is called trademark and it is very much important to secure your trademark as you cannot search or think of a unique trademark everyday. It is an innovative process that takes time and intellect. Wordmarks, slogans and logos are most common types of trademarks that are used. The term for Trademarks is life plus 70 years and the cost involved is very less as compared to Patents.
Almost every product has a copyright these days. The words on the product, the packaging, the logo, the design of the product everything can be copyrighted. Copyrights are the most common form of Intellectual Property rights as these are one of the cheapest medium of protecting your invention. Violation or infringement of inventions that are protected through copyrights might cost big to the infringer and can be very much profitable to you. The attorney fees in case of violations are so high that they are more than the amount you have spent on the copyright process.
Though the registration process for copyright is optional but it is always advisable to register your copyright. The term for copyrights is potentially indefinite, limited by use. The actual term starts when the copyright is created, lasts till the author's death and extends upto 70 more years after author's death.
Every idea is not an Intellectual Property and the filing depends whether the idea can be patented in your country. After proper research, if your country allows for patenting of your ideas and inventions, you must proceed to give your business, an upper hand.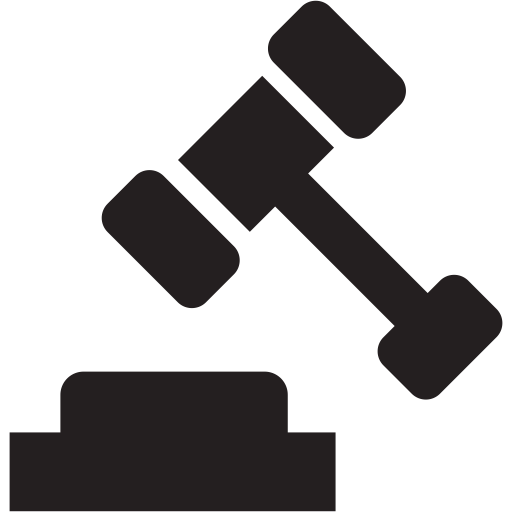 Categories :
Intellectual Property
Tags :
Every Idea an Intellectual Property
,
Intellectual Property Rights
,
Types of Intellectual Property Rights